ADULTS CLASSES
BEGINNERS / FALSE BEGINNERS
MAY 2021
Week 1: Part 1: Discussion.
How was your spring break / your Easter holiday?
Weekly questions (date, weather, time)
Part 2: Irregular verbs quiz and check.
irregular-verbs-quiz

Part 3: We have had a lot of holidays recently. Now is a good time to review topics from past lessons. This will be different in each class: preterite, modals, parts of the body, etc…).
Homework: Irregular verbs: sleep / slept / slept ; speak / spoke / spoken
Week 2: Talk and walk
Week 3: Verb review + Introduce past continuous.
Review the verb tenses we learned this year: present simple, present continuous, past simple.
Today we will learn a new verb tense: past continuous.
Form:
Declarative sentence: Subject + was/were + V-ing
Negation: Subject + was not / wasn't / were not / weren't + V-ing
Question: (Question word) + Was/Were + Subject + V-ing
Function: a long or continued action in the past, often interrupted by another past event.
---
APRIL 2021
WEEK1 : Listen to travel stories.
Check -ED pronunciation. Introduction to past continuous.
Airport vocabulary.
MARCH 2021 :
WEEK4 : Modes of transportation.
Past -ED: what are the 3 pronunciations of the suffix -ED?
Homework: mark the pronunciation of each regular verb in the travel story you wrote.
WEEK3 : TALK & WALK OR Exercises with prepositions of place.
Read or listen to a text about the « Upside Down House » and describe a picture. The upside-down house is a popular attraction in many cities. Have you ever visited one? What attractions do you visit when you travel?
Homework: Irregular verbs: say / said / said and see / saw / seen AND ?
https://www.upsidedownhouse.co.uk
---
WEEK2 : Presentations and discussions of famous homes. Review house and home vocabulary.
Grammar point: Prepositions of place
– Under/below
– Over/above
– On
– In
– Behind
– In front of
– Next to
– Between
– Opposite
Monday 6:30PM Homework: Study the words on this list for next time. Irregular verbs: read / read / read (remember pronunciation change!) and run / run / run.
Wednesday 4:30PM Homework: Describe a room in your house. Say where objects are located using prepositions of place. Irregular verbs: pay / paid / paid and put / put / put
For extra practice check out this webpage with a list of prepositions, example sentences and exercises: https://www.englishpage.com/prepositions/position_prepositions.htm
---
FEBRUARY 2021 : HOUSE AND HOME
WEEK 3 : Home/house vocabulary (3)
Buckingham Palace listening: http://dreamreader.net/lesson/buckingham-palace/
Numbers / Dates review.
Homework: describe a famous home. When was it built? Who lives there? How many rooms does it have? Etc.
---
WEEK2 : Go over homework – Mr. Bean video. Advice about home improvement.
Add to house/home vocabulary.
More practice with modals.
Homework: irregular verbs
– make/ made / made
– meet / met / met
---
WEEK1 : Vocabulary about houses
Match the list of words with the correct room of the house. Rooms: Bedroom; Bathroom; Kitchen; Living Room
Word List: Sink, Bathtub, Shower curtain, Stove, Cupboard / Cabinet, Oven, Nightstand, Closet, Bed, Armchair, Coffee Table, Footrest
Video Clip: Mr. Bean's Home Improvements
Which rooms do you see in the clip?
What do you see in each room?
How is Mr. Bean trying to improve his home?
Discussion: Have you ever made home improvements?
Homework:
– Irregular Verbs:
o let / let / let
o lose / lost / lost
– More practice with modal verbs of obligation and advice (should, must, have to, ought to): Give Mr. Bean advice for his home improvements.
---
JANUARY 2021 : HEALTH AND WELLNESS
WEEK4 : « TALK AND WALK » Or « Body Parts »
Pop quiz : translate the sentences : j'ai mal à la hanche- j'ai mal à la cheville- j'ai mal à la gorge- j'ai mal au coude.
Discuss homework: common cold remedies
Grammar point: modal verbs- should / shouldn't- ought to / ought not to- must / mustn't- have to / don't have toHealth advice role play.
Homework: – Irregular verbs: leave / left / leftlend / lent / lent
Extra practice: http://www.esljokes.net/p12.html
---
WEEK3 : Review body parts vocabulary + add new words
New grammar / vocab: complaining to the doctor
Did you know there are 4 ways to say « j'ai mal » in English?
– I have a head ache
– My back hurts
– I have shoulder pain
– I have a sore throat
Practice making sentences with other parts of the body.
Other useful vocabulary: – to cough- to sneeze- I have a cold- I'm tired- I have a fever / a temperature
Listening practice: https://www.youtube.com/watch?v=OUT2xDVA6a0
Homework:- What should you do when you have a cold? Irregular verbs: keep / kept / keptknow / knew / known
---
Week2 : Go over homework: « New Year's Resolutions »
Grammar point: Possession review.
Homework:
– Review « parts of the body » vocabulary
– Irregular verbs:
go / went / gone
hear / heard / heard
Links to exercises for more practice:
https://www.perfect-english-grammar.com/possessive-pronouns-and-possessive-adjectives-exercise-1.html
https://www.englisch-hilfen.de/en/exercises/nouns_articles/apostrophe_s2.htm
Parts of the body vocabulary: https://www.eslbuzz.com/english-vocabulary-parts-of-the-body/
---
Week1 : Article (LEVEL 4) « New Year's Resolutions Difficult to Keep »
(click on the link : you can listen at different speeds and read the article again) https://breakingnewsenglish.com/1501/150102-new-years-resolutions-4l.html
Common new year's resolutions are about health, money, food, friends, hobbies and the world. We make resolutions to quit, change, or start something. For example:
– save money
– quit a bad habit
– get fit
– lose weight
Homework: What are your new year's resolutions? Make a list.
Irregular Verbs:
Get – Got – Got
Give – Gave – Given
---
NOVEMBER 2020 : DRINK & FOOD
WEEK 1: What's your comfort food?
Optional document: comfort foods around the world. https://tasty.co/article/hannahloewentheil/heres-what-comfort-food-looks-like-around-the-world
Vocabulary review: types of meals, describing food.
Homework: describe your comfort food. Share a recipe if you want.
WEEK 2: Countable vs Uncountable nouns. Some, a/an, any. https://englishflashgames.blogspot.com/2008/09/food-game.html
Homework: What's in your fridge?
WEEK 3: Quantities – much vs many. How much / how many? Too much / too many. Not much / not many. A little / a lot. Enough.
Homework: give advice about eating healthy.
WEEK 4: Kitchen tips from chefs around the world.
Kitchen items vocabulary.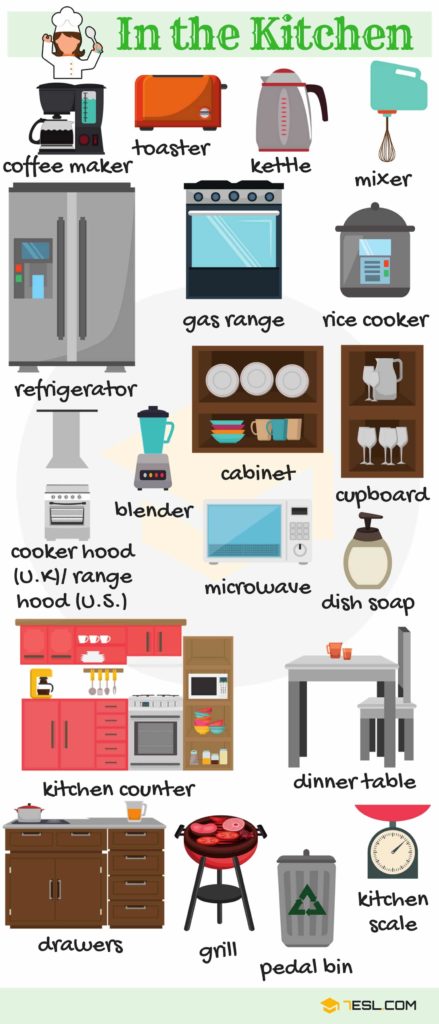 ---
DECEMBER: Holidays and celebrations
WEEK 1: Christmas vocabulary + True/false quiz.
Grammar: Talking about plans using BE + V-ing.
Homework: what are you doing for the holidays?
WEEK 2: "All I want for Christmas is you" gap fill. Talk about projects: Christmas songs and advent calendar.
WEEK2 : Talk about holiday traditions.
BE + V-ing for plans vs for present actions.
Christmas songs vs Christmas carols.
Choice of song or carol:
« Happy Xmas War is over » by John Lennon; « Twelve Days of Christmas »; « All I want for Christmas is you »
Homework: What are your plans for this holiday season? Use BE + V-ing.
Suggest a Christmas song or carol to listen to next week.
More resources:
Christmas songs, lyrics and exercises :