« The Guernsey Literary and Potato Peel Pie Society »
In 1946 a London-based writer begins exchanging letters with residents on the island of Guernsey, which was German-occupied during WWII. Feeling compelled to visit the island, she starts to get a picture of what it was like during the occupation.
The Guernsey Literary and Potato Peel Pie Society is a 2018 historical romantic-drama film directed by Mike Newell and written by Don Roos and Tom Bezucha. The screenplay is based on the 2008 novel of the same name , written by Mary Ann Shaffer and Annie Barrows. The film stars Lily James, Michiel Huisman, Glen Powell, Jessica Brown Findlay, Katherine Parkinson, Matthew Goode, Tom Courtenay and Penelope Wilton.
---
For weddings and a funeral : The British humour!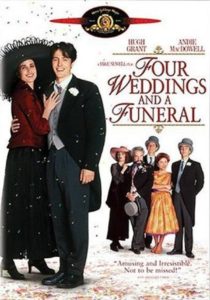 « Impossible to dislike, with bucketloads of charm. » 
Angie Errigo
Empire: 
« Four Weddings and a Funeral » marks one of the early high points in Hugh Grant's romantic comedy oeuvre.
---
Mowgli: Legend of the Jungle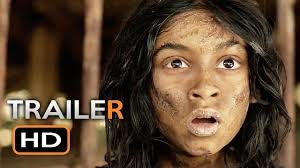 The Plot : In the jungle, Kaa, a Indian python seer, watches as Shere Khan, a crippled Bengal tiger, breaks jungle law by hunting down a family of humans, with only a child escaping. Bagheera, a panther drawn to the scene, rescues the man-cub, Mowgli, and takes him to a family of Indian wolves being raised by Nisha and Vihaan, only for Tabaqui, Shere Khan's hyena lieutenant, to find the boy before he is chased off. They take the infant Mowgli before the wolf council and Akela, the leader of the pack, to decide his destiny with Bagheera buying his life with a kill and brown bear Baloo strong-armed into agreeing. Shere Khan arrives to kill Mowgli, but Akela stops him, saying the boy is now under the protection of the pack and forces Shere Khan to leave. Shere Khan swears he would return.
---
THE IRON LADY
The Plot :
In flashbacks, we are shown a young Margaret Roberts working at the family grocer's shop in Grantham, listening to the political speeches of her father, whom she idolized – it is also hinted that she had a poor relationship with her mother, a housewife – and announcing that she has won a place at the University of Oxford. She remembers her struggle, as a young lower-middle class woman, to break into a snobbish male-dominated Conservative Party and find a seat in the House of Commons, along with businessman Denis Thatcher's marriage proposal to her. Her struggles to fit in as a « Lady Member » of the House, and as Education Secretary in Edward Heath's Cabinet are also shown, as are her friendship with Airey Neave, her decision to stand for Leader of the Conservative Party and eventual victory, and her voice coaching and image change.
---
MUCH ADO ABOUT NOTHING
It is a 1993 British/American romantic comedy film based on William Shakespeare's play of the same name. It was adapted for the screen and directed by Kenneth Branagh, who also stars in the film. The film also stars Branagh's then-wife Emma Thompson, Robert Sean Leonard, Denzel Washington, Michael Keaton, Keanu Reeves, and Kate Beckinsale in her film debut.

Plot
The plot of the film is largely unchanged from that of Shakespeare's original play. Differences include the modern-day setting, switching Conrade's gender, eliminating several minor roles and consolidating others into Leonato's aide, and expanding Ursula's role by giving her a number of Margaret's scenes. In addition, the film attempts to add background to the relationship between Beatrice and Benedick by showing, in an opening scene, a morning after they apparently slept together. Benedick steals away quietly while Beatrice pretends to be asleep.
---
ONCE
Once is a 2007 Irish romantic musicaldrama film written and directed byJohn Carney. The film stars Glen Hansard and Markéta Irglová as two struggling musicians in Dublin, Ireland. Hansard and Irglová had previously performed music as the Swell Season, and composed and performed the film's original songs.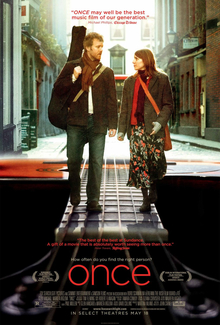 ---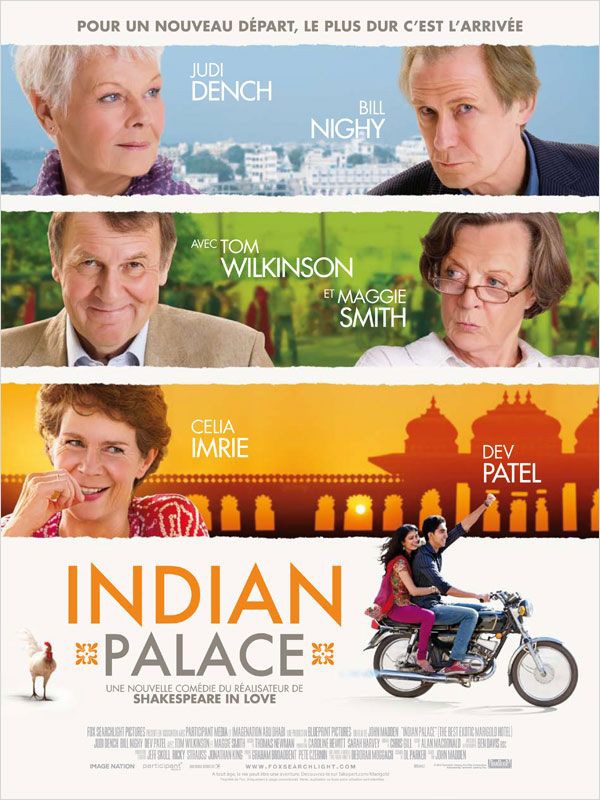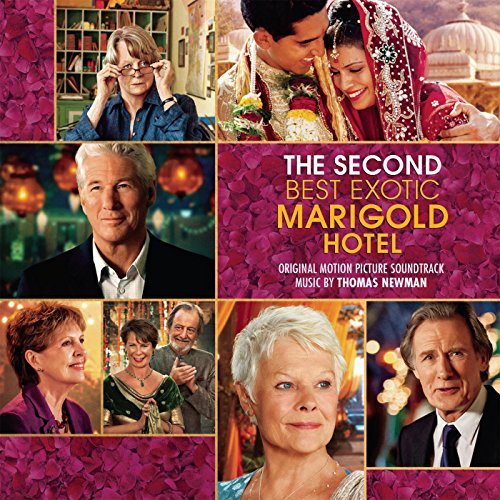 ---