SATURDAY, DECEMBER 15th
CHRISTMAS PARTY
---
SATURDAY, NOVEMBER 23rd
GAMES EVENING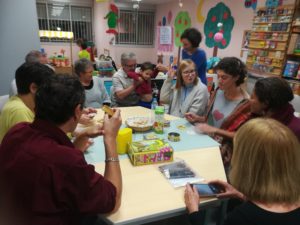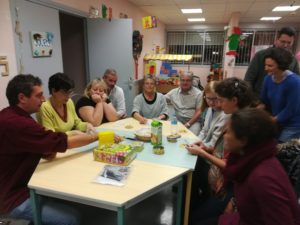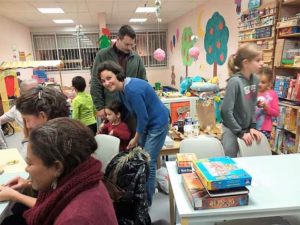 ---
THURSDAY, AUGUST 1st
KID TO KID CONNECTION
---
SATURDAY, JUNE 30th
BY THE WAY and BY THE WAY VENELLES « 
END OF THE YEAR PARTY

« 
Thank you everybody for this wonderful party!
All BTW members or almost all showed us what they've learnt during the year and the music with Geraldine and Aisling was great as usual!
Kids liked giant games and we all had a good time together!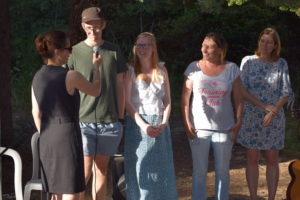 Thank you to every « teachers », « group leader » from this year : Aisling, Ava, Annette, Geraldine, Kylie, Kurt, Marion, Susan, we had a really great team!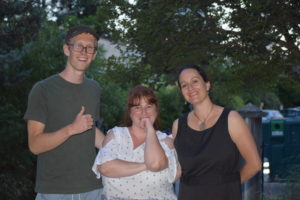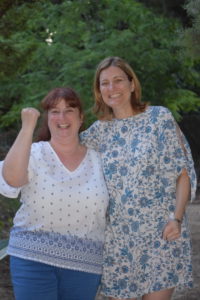 ---
Au programme, il y avait : musique, chansons, jeux surdimensionnés, sketchs, présentations des différentes classes et intervenants des Associations By The Way et By The Way Venelles.
---
FRIDAY MARCH 16TH
SAINT PATRICK'S PARTY
From 7pm, in Gardanne (Salle des fêtes de Fontvenelle)
IRISH music, IRISH songs, IRISH poetry,
IRISH TEACHERS and IRISH GOOD MOOD !!!
Each participant is asking to bring something to eat and to drink, thank you 😉
You can find a lot of Irish recipes on the web such as the following :
Thank you Geraldine for your beautiful songs, Aisling for your amazing tin-whistle music and Geraldine for your great presentation!!!
You can find it HERE
---
TUESDAY MARCH 6TH  
FROM 6 TO 8PM (more or less)
For his third « Cooking-in-English class », Trevor propose a voyage to the sea!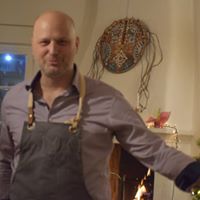 « Dressed in our aprons and seafaring shirts, we will join all-hands-on-deck to chop, slice, and mix nature's finest taste of the sea.  Vocabulary will be introduced and revised around all things from ships to seashells, and of course common cooking terms. »
---
BY THE WAY VENELLES : first BINGO for the whole family!
SATURDAY FEBRUARY 24TH  at 5PM
SALLE DE LA GRANDE TERRE A VENELLES
To have a review of numbers in English and have fun in the same time, for all the family !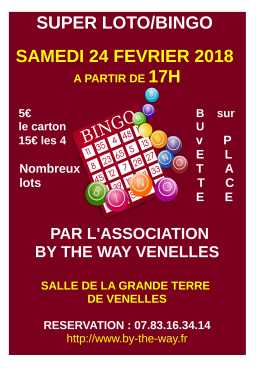 MERCI A TOUS pour votre large participation!
Nous allons pouvoir acheter du matériel supplémentaire pour l'association : tableaux blancs, marqueurs, photocopies supplémentaires, travaux manuels pour les enfants, petit mobilier, petit électroménager…
---
CHRISTMAS PARTY
IT WAS A WONDERFUL EVENING
FRIDAY DECEMBER 8TH
Children's songs,
Musicians : Geraldine Gervois and the Pop Rock anglophone group 'Lilies and the Weeds' (with Trevor Barrett).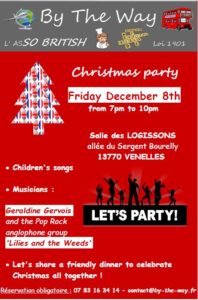 ---
GAMES EVENING
A new event to practise English : various games in order to have fun and speak English, of course! From beginner to advanced level, for adults and teenagers : darts, scrabble, card games, taboo, pictionnary, board games, strategy games… See whitch one takes your fancy!
---
HAPPY HALLOWEEN!
Halloween is in fact an Irish tradition, as it comes from before Christianity as far back as the celtic times 500BC. So let's have a review of its origins :
http://www.history.com/topics/halloween/history-of-halloween