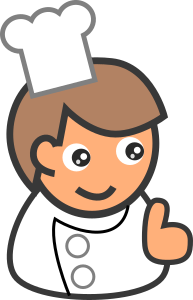 Cuisiner, si vous aimez cela, peut être un moyen fantastique de pratiquer l'anglais tout en prenant du plaisir.
Seul, avec des amis, des collègues de travail ou en famille (les enfants à partir de 5 ans sont les bienvenus si cette activité les intéresse aussi), toutes les possibilités sont envisageables!
Découvrez dans un premier temps le vocabulaire et les expressions spécifiques à ce domaine au cours de nos séances hebdomadaires. Ensuite, vous pourrez participer à  un de nos « ATELIER CUISINE » chez un « Chef » (atmosphère conviviale garantie) pour expérimenter et pratiquer ce que vous aurez préparé auparavant.
---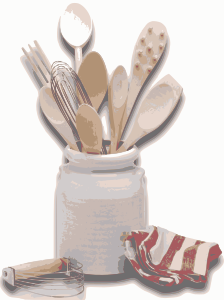 Cooking, if you like it, can be a fantastic way to practise English and have fun.
Alone, with friends, collegues or family (children from 5 years old are welcomed if they're interested in cooking too), there is a wide range of possibilities !
First, learn the cooking vocabulary and terminoly used in this specific field during our weekly classes. Then, you can go to one of our « COOKING CLASSES » with a « Chief » (in a relaxed and friendly atmosphere) to practise and eat what you had prepared before.
---
COOKING CLASSES : SO GOOD !!!
The last week of 2018, in every class we chose a recipe and realised it !!! It was great, we had fun and it was delicious!
WEDNESDAY DECEMBER 20TH

and 

WEDNESDAY DECEMBER 27TH

Exceptional : 2 hours (more or less) in small group group at Trevor's house in order to prepare a meal and share it in a friendly atmosphere !!!